CONTACT US
Hi, my name is Ranvijay.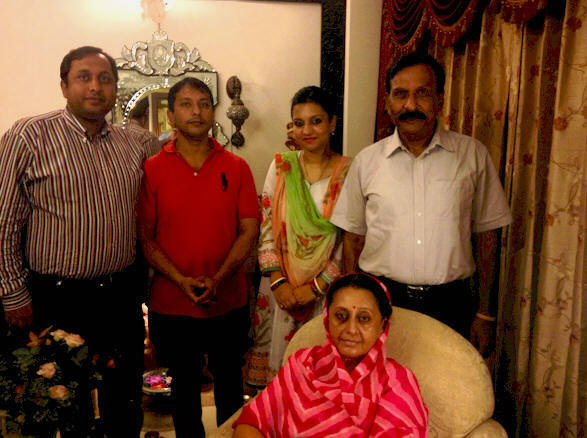 I am a member of the family that owns and runs Umaid Bhawan. Since I handle reservations and almost all online correspondence, I just thought I would let you know that we love to hear from you.

It doesn't matter if you have a question about our property or need some help with something else. We will do our best to answer your questions and help in any way we can.

ABOUT US
Dreams do come true if your dreams keep you awake and become your passion which then goes on to become your profession and puts you on a firm pedestal in the area you choose to succeed

In the early niceties, a small idea graduated in the mind of two martian Mrs. Aarti Singh of venturing into the hospitality industry. This little idea graduated with five small rooms in Umaid Bhawan with the help of his two young sons Karan and Ranvijay and from there on it grew to become history, with 161 rooms in 4 properties and a service apartments, Umaid Bhawan, Umaid Mahal, Umaid Haveli, Umaid Residency are popular tourist stopovers in Jaipur with favourable ratings in Lonely Planet and major Travel books. These princely located posh heritage style hotels are popular & pocket friendly.

In 1998 Ranvijay also started his own Travel and tour company called Welcome Rajasthan wherein he organises and under takes all aspects of tourism.

Mrs. Aarti's husband Wing Commander Bhan Singh left his carrier in the Air force and together their flights of fancy took off and Umaid Hotels is a true testimony to their labour of love.

Your travel is in complete if you have not visited Jaipur the Pink City.

We at Umaid Hotels be believe in the ancient Indian window of treating our guests like gods, "Atheeti Devo Bhava"

So do come and give us a chance to look after you to the best of our abilities with warm hospitality and impeccable service.
PHONE
Phone: +91 (141) 2316184 / 2206426 / 2201276
Mobile: +91 9314503423
ADDRESS
Hotel Umaid Bhawan
D1-2A,Behind Collectorate,
(Via) Bank Road, Bani Park,
Jaipur-302016, Rajasthan, INDIA
EMAIL
RAJASTHAN TOUR BOOKING
Now book over 100 private car tour packages covering the entire state of Rajasthan from our travel division
CAR / CAB BOOKING
Local and outstationed car rental services with a variety of vehicles to suite all categories of travelers
JAIPUR CITY GUIDE
Guide for all tourist places in Jaipur including what to see, shopping and excursions